Café - Bar Scholio
Cafe - Crepes - Cocktail - Rock Tempos


An 1852 building

Lessons in imagination
In the island group of the Small Cyclades there has emerged Scholio
One of the island night's charming secrets
Where cocktails are an institution, music knows no rules, a tiny pancake lab meets every nutrition emergency and, during the last two years art photography has opened a new path to imagination.
It is a place you discover suddenly, while strolling up the main street of the village. And if you're lucky, it will discover you, too.
At first it's a charming stone-built meeting place, then an equally charming story: the old 1852 stone house was used as a primary school and teacher's house from 1890 to 1930.
The rest is up to the visitor, whichever corner of the earth they have come from to spend the summer on Koufonissi.

All that is needed to create once-in-a-lifetime memories is a positive mood.

From June to September there is also a photography exhibition by Mimis and Nena .
Enjo:
Atmosphere
Music
Wonderful Crepes
Cocktails, with authentic recipes
Rakomelo made by us for all of us
Shots, Drinks or Cocktails
Coffee or Crepe
At Rock Rhythms
Web Site: cafescholio.gr
Free Wireless
Open 19:00 pm - 3:00 am.
 see Photos and Comments on FaceBook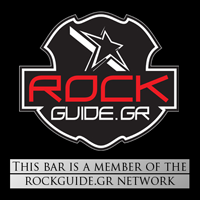 'Scholio' included in Rock Guide