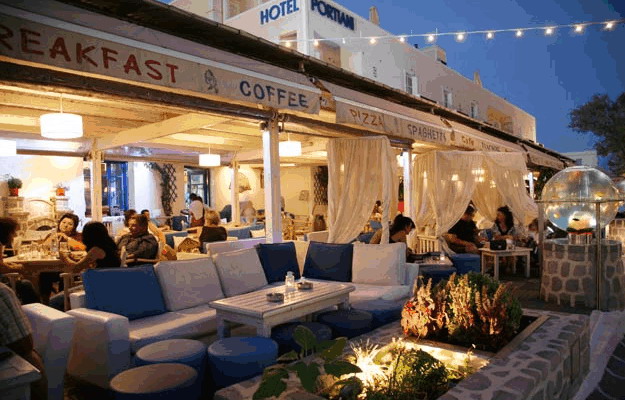 It is one of the most famous café bar restaurants on Milos Island creating its own myth. Relax having the view of Adamantas port and choose among the variety of different kinds of breakfast served and enjoy our "must" Greek traditional coffee, boiled in hot ash and served with a "loukoumi" a small sweet bite of a Greek delight.
The chef offers unique tasty and special dishes. As regards your taste in drinks you can choose among special cocktails, aperitifs and fresh fruit juice. For desert try crepe, waffle and the famous Dodoni ice cream. Our excellent service and lounge music will help you relax and enjoy.
Catering: We offer high quality catering services, in your place, with professional respect.
Delivery: Takeaway food, pizza and the whole menu of Giagos Souvlaki


Delivery hours: 17:00 - 00:00
Minimum cost of order 7€
Delivery to Adamantas, Plaka, Plakes, Tripiti.
Tel. Souvlaki: +30 22870 28132, Tel. Pizza: +30 22870 23615